We've been really lucky to fill our maternity leave therapy spaces with some super new clinicians.  In May we have Diana joining us at the Eltham, Coburg and Thornbury clinics.  Here she is in her own words!
"My name is Diana and I am very excited to have joined the team at DWSP.  I'm particularly eager to work amongst such a lovely and experienced team of clinicans and learn from their expertise, and to be a part of this great practice working with local families.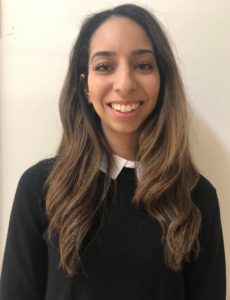 I have always been passionate about helping people, but also had a strong interest in linguistics, and so I decided to pair the two by becoming a Speech Pathologist! I love being a Speech Pathologist
because I have the privilege to support children, and their families, in developing fundamental skills that help them across the board.
Having worked in school settings, as well as clinic based and community settings, I've seen the value in working closely with parents and teachers to empower them with the tools to help children thrive. I am a big believer in making therapy fun, and aim to use my creativity to engage my clients, whatever their interests may be (whilst sneakily reaching their goals).
When I am not at work, you might find me sketching, spending time with friends and family, or enjoying what nature has to offer.  When I have a bit more time up my sleeve, I like to travel, and
hope to one day make it to the seven wonders of the world!
I look forward to meeting you all!"