We are excited to offer our Ready Readers Literacy group program in Term 3!
This no-cost program is designed to support 6 – 7 year olds in further developing strong letter-sound associations.   Literacy research has shown that knowledge of letter-sound correspondence is one of the five essential skills for reading.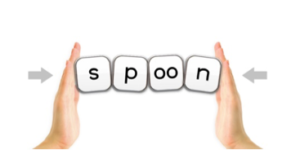 Our program is ideal for Prep and Grade 1 students, and those who are working on learning letter-sound associations.   By working on these skills in a fun, supportive peer environment, students are encouraged to trust their developing reading skills, and increase their confidence.
The method we use to teach early reading skills is called  "synthetic phonics." Synthetic phonics involves teaching sounds and the letters that represent them, and then building up to blending the letter sounds to make words. This gives children the foundation skills to decode unfamiliar words.
Sessions will incorporate fun activities and decodable readers to help children develop confidence in literacy and prepare for a lifetime of reading.
Spaces in this group are limited to 7 students, to ensure that each child is well supported by the program.
The Ready Readers group runs at no cost to families attending.  Attendance in the group requires an individual pre-group session, and a follow up session after the group for ongoing goals and recommendations.  These individual sessions are with Speech Pathologist and are eligible for Medicare rebates and HCWA, Better Start and NDIS funding.
Contact our reception team on 8376 6399 to arrange a pre-group appointment for your child and reserve your spot.