I'm the newest kid on the DWSP block, joining the team in July 2016, after 9 years working in the public sector.  I started out teaching ESL in Singapore to adult learners then later made the serendipitous switch to Speech Pathology and haven't looked back since. Being able to spend your day with children is a joy.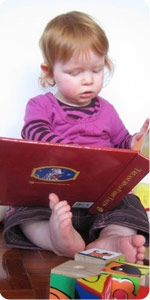 My background in speech as has always been in paediatrics. After graduating from university, I worked in a school for children with special needs. Then, I gained valuable experience working for 5 years in the field of early childhood intervention services, both as as a Key Worker and Speech Pathologist with families of children with additional needs. Following that I later began working in a rural community health setting with a variety of clients from culturally and linguistically diverse backgrounds.
My job each day as a Speech Pathologist involves blowing bubbles and rolling play dough and making pretend houses out of leaves and sticks! What's not to love?! My little friends and I work and play hard in the clinic room, but the added joy comes from the relationships built with families and their children, and the ability to learn from them while seeing them achieve their goals.
In the short time I've been with the DWSP team, one thing stands out – everyone cares about everyone else. This comes through in the way clinicians interact with each other, and with clients and their families. It's a solid team of good people who come in and give their best – basically, a groovy bunch of human beings doing their thing with pride, commitment and passion!